Rabbi
Rabbi Emeritus Ethan Seidel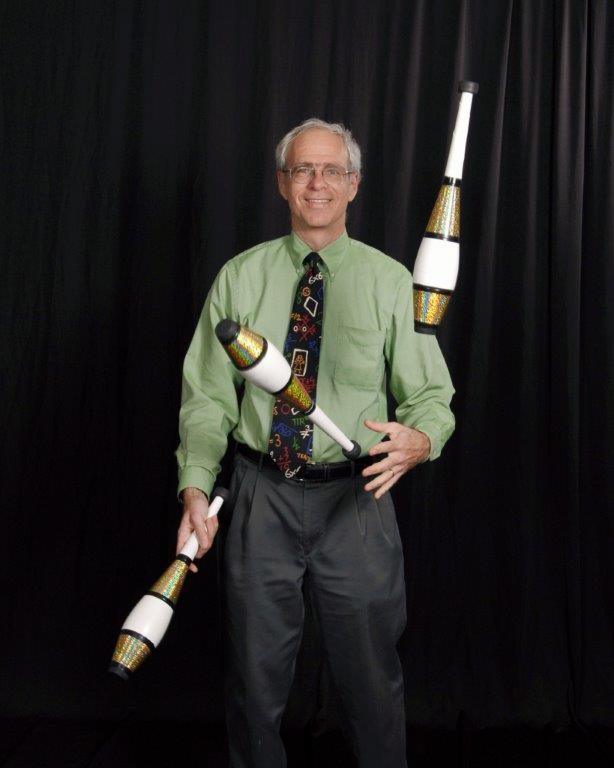 Contact Rabbi Seidel by clicking here.
Ethan Seidel began as rabbi at Tifereth Israel in 1992. He is a graduate of the Jewish Theological Seminary, and holds both a Bachelor of Arts degree in Mathematics and a Bachelor of Music in Piano Performance from Oberlin College*. He is married to Rachel Breslow Seidel, and they are the parents of three adult children.
After 28 years serving Tifereth Israel, Rabbi Seidel decided to retire as of August 1, 2020. In retirement, he hopes to enjoy his many hobbies - gardening, juggling, practicing piano, baking, bicycling, Torah study (especially hasidut) - and maybe start a new one: learning classical guitar! If the pandemic permits, he plans to look for work as a hospice chaplain, and perhaps to serve as an artist-in-residence performing his plays in different venues around the country.
From August 2020 until the end of July 2021, Rabbi Seidel will not attend congregational events, so as to further the bonding process between the community and Rabbi Michael Werbow. Starting in August 2021, Rabbi Seidel hopes to return to TI as one of the loyal minyan of Rabbis who are part of our community.
The congregation honored Rabbi Seidel during "TI Day" on June 7, 2020 and you can get a flavor of that joyous day here. We are grateful for his many years of leadership and are now proud to call him Rabbi Emeritus.
---
*You can hear Rabbi Seidel chanting and singing here.
Thu, January 28 2021
15 Shevat 5781
Upcoming Holidays
This week's Torah portion is

Parshat Beshalach
Candle Lighting
Havdalah
Motzei Shabbat, Jan 30, 6:09p
Tu B'Shvat
View Calendar
Thu, January 28 2021 15 Shevat 5781